Skip to main content
HealthProm hosted its annual Rostropovich tribute recital at Leighton House last night.
HealthProm welcomed cellist Aleksei Kiseliov and pianist Alasdair
Beatson to Leighton House in London to perform at the charity's annual
tribute to the late cellist Mstislav Rostropovich. This yearly event
raises funds in support of HealthProm's work. The musicians were
introduced by BBC Radio 3 presenter Petroc Trelawney.
The musicians created a programme based upon Mstislav Rostropovich's
musical associations with Paris, where he owned an apartment. Using
Paris as the link, the programme included pieces by Beethoven, Pierné
and Stravinsky.
Leighton House Museum is the former home of Victorian artist
Frederic, Lord Leighton (1830–1896). The only purpose-built
studio-house open to the public in the United Kingdom, it is one of the
most remarkable buildings of the nineteenth century, containing a
fascinating collection of paintings and sculpture by Lord Leighton and
his contemporaries.
Speaking at the event, HealthProm's Chairman Simon Ray spoke about
the importance of the annual tribute, both for fundraising and
increasing awareness of HealthProm's important work: "This night is
always a special gathering. We get to share the evening with our
longstanding supporters and enjoy some extraordinary music, but it's
also a chance to reach out to new people who are not yet familiar with
our work and to build support for HealthProm."
Robert Scallon, a Trustee at HealthProm, added: "Both the music
and the venue were wonderful tonight. Our guests clearly enjoyed the
setting of this remarkable building and the acoustics of Lord Leighton's
studio did justice to the musical performance."
The event was sponsored by Imperium Investments and they were
represented at the event by their founder and director Dmitry Leus.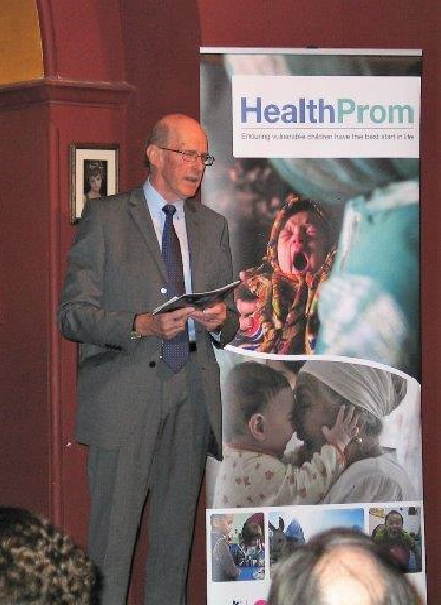 Categories: Events