Tanya Buynovskaya, HealthProm's Director of Operations, has just returned from Belarus where she attended a project visit for the first time in two years. Here is her account of the trip, told first hand.
13-24 September 2021
In September 2021 I travelled to Belarus for my first project visit in two years. A lot happened since my last visit. In addition to the COVID-19 pandemic, which has had a huge impact on people around the globe, there were post-election protests in Belarus, a worsening situation for NGOs and human-rights sector in the country, arrests of our project partners staff, new international sanctions imposed on the Belarussian government and closure of borders between Belarus and the rest of Europe.
Despite all these challenges, we managed to launch a large three-year project in Belarus, successfully registered it with the Ministry of Economics, established good working relationship with all local NGO partners and achieved some impressive results in supporting vulnerable children with severe disabilities and life-limiting conditions and their families across the country.

The key purpose of this visit was to meet with our local project partners from four local Belarussian NGOs for the first time since our international partnership project "Building effective advocacy mechanisms to better protect the rights of most vulnerable children with severe disabilities and life-limiting conditions in Belarus" started in April 2020. These four partners are the Belarussian Children's Hospice, which is situated in a small village called Borovlyany just outside Minsk, NGO "RANO" based in Minsk, Mogilev regional branch of the Belarussian Children's Fund and Minsk-based project team from NGO "Est Delo" ("We care"). During my visit I met with our project team to discuss the progress of the EC-funded project. The visit was also an opportunity to spend time with each partner organisation individually, and together with others, and to gain a better understanding of their work, current issues and challenges they face, any future plans as part of our partnership project.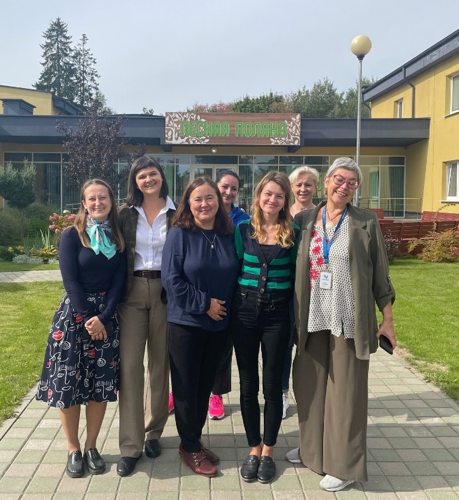 [photo: Tanya Buynovskaya with colleagues from the Belarusian Children's Hospice]
On my first day in Belarus, I visited our colleagues from the Belarusian Children's Hospice. It was fantastic to see some partners from previous projects, as well as to meet new colleagues.

Over the course of this trip, I was lucky enough to meet many colleagues and associated partners of ours, in a variety of working locations. This varied hugely, my activities ranging from; meeting the RANO team in Minsk City Maternity Hospital, where care is provided for premature babies and mothers; to facilitating a full-day project team meeting, attended by Natalia Sasevich, our Project Coordinator from the delegation of the European Union to the Republic of Belarus; to attending a sports day in Mogilev City for families and children with severe disabilities; to meeting with previous partners from UNICEF; to attending a regional forum for BCH family advocates.
I really value the opportunities I had to meet and collaborate with local parters throughout these two weeks. I am impressed by our local project team members and their unwavering professionalism, enthusiasm, and strong commitment to helping the most vulnerable children and their families.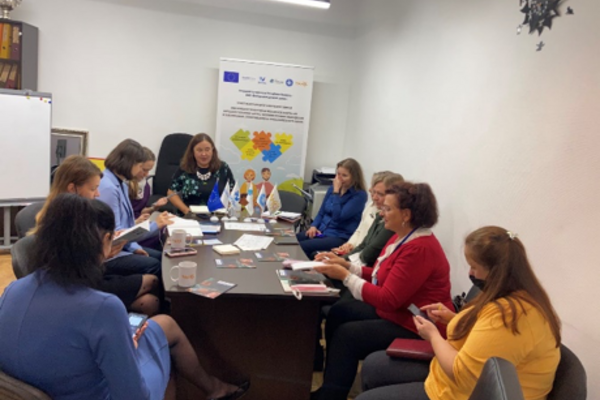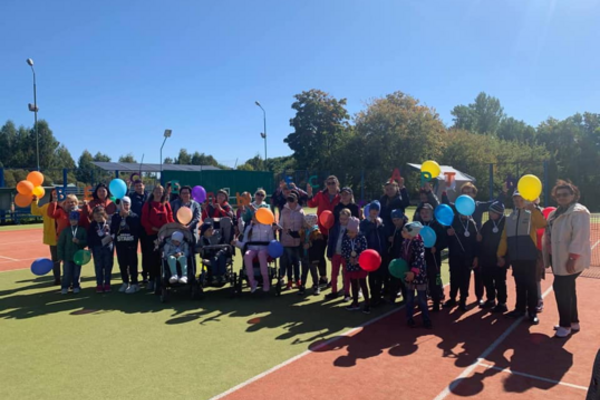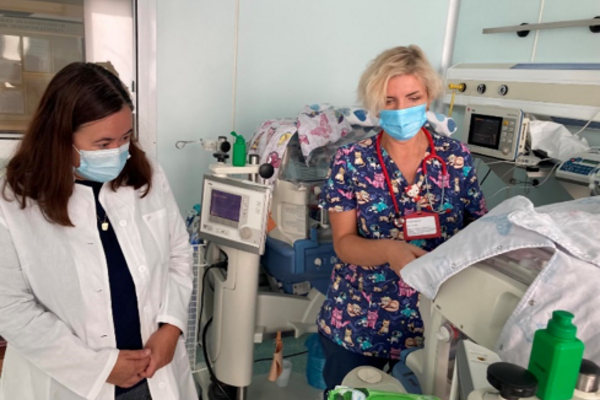 [Photo description left to right: Tanya Buynovskaya at working meeting for all project partners, family and children sports say in Mogilev, Tanya Buynovskaya in Minsk City Maternity Hospital No. 2]
My main impression from the visit to Minsk is that the project is going well despite the challenges of the past two years. We have managed to build good partnerships with local NGOs, helped them to work more effectively as part of one team, supported them through challenging times and achieved some positive results in developing sustainable advocacy services for families with palliative children across Belarus.