In 2016, HealthProm was awarded a grant from the European Commission focused on improving access to early-years and preschool support for vulnerable children with special needs in Moldova.
---
HealthProm works alongside Moldovan NGO Partnerships for Every Child and UK-based Mellow Parenting to implement this project, which aims to strengthen capacity and cooperation between local authorities and Civil Society Organisations to improve access to preschool support services for children with special needs, and to establish and test a model of community-based services in this regard with a view to informing national policy.
Whilst this is our first large scale project in Moldova, we have been working in a small capacity there for several years building partnerships and facilitating knowledge exchange. In 2015, HealthProm organised a study visit to the UK by a group of Moldovan educators and policy makers as part of a small seed project. The aim was to observe the support services for early years inclusive education available in the UK with a view to informing the decision making process for implementation of such services within the Moldovan context.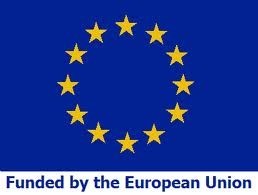 Observing international and national examples of best practice is a critical component of participatory learning. Meeting and interacting with international counterparts not only inspires new ideas, it also highlights important challenges and lessons learned.
Project partners: Partnerships for Every Child, Mellow Parenting