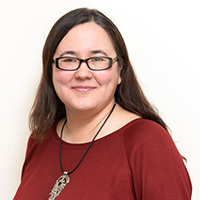 Tanya Buynovskaya
Director of Operations
Originally from Krasnoyarsk, Russia, Tanya joined HealthProm in 2003. She spent her early career working in education and educational policy for a number of non-profit organisations in Krasnoyarsk, as well as for the Harrow Volunteer Centre in London. Before joining HealthProm, she worked for the South Hampstead and Kilburn Partnership where she offered support to Londoners seeking employment. She holds a BA in Education.
---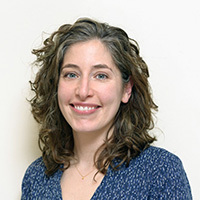 Lauren Foster Mustardé
Senior Programme Development Adviser
Lauren joined HealthProm in 2015. She is a public health professional specialising in maternal health, and has nearly 15 years of experience working in international development in varied settings including academia, NGOs and the donor sector. She has worked as a Research Fellow in maternal health at the London School of Hygiene & Tropical Medicine (LSHTM), as a Programme Manager supporting reproductive health services in South Asia and the Middle East with Marie Stopes International, and as a Science Portfolio Adviser at the Wellcome Trust, managing a diverse portfolio of population and public health grants. Lauren holds an MSc in Reproductive & Sexual Health Research from the LSHTM and an MA in Developmental Psychology from Columbia University.
---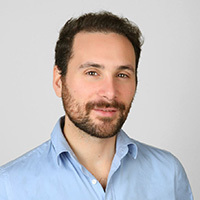 Stefano Leone
Fundraising and Communications Officer
Stefano joined HealthProm in 2017. He holds a Master's Degree in International Law & Human Rights and is currently pursuing an MSc in Charity Marketing & Fundraising at CASS Business School. From 2013 to 2016 he was a Volunteer Manager and Community Organiser for Amnesty International in Italy, and has worked on some of the organisation's most successful nationwide campaigns.
---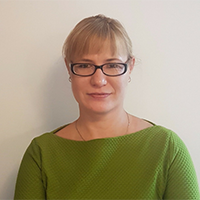 Irina Maiseniene
Finance and Projects Assistant
Irina joined HealthProm in 2017. She holds a Master's degree in Tax Administration and is currently pursuing further accounting qualifications. She has significant experience working in international companies in Accounting & Payroll Management and the preparation of financial statements.
---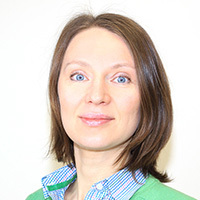 Natalia Sorokina
Finance and Admin Officer
Originally from Russia, Natalia joined HealthProm in 2015. She is trained in Accounting, Payroll and Applied Bookkeeping. She has experience working in the charity and healthcare sectors, including two large NHS hospitals in London. She is currently pursuing an advanced Accounting qualification.
---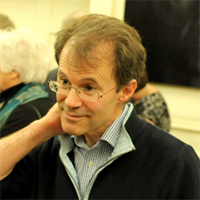 Jonathan Watkins
Tajikistan Project Manager
Jonathan is a registered Social Worker in the UK. He works internationally for HealthProm to support families, communities, governments and professionals to improve opportunities for children with additional needs. He is also a consultant for UNICEF, working to strengthen international child protection practice. In the UK, Jonathan provides professional training to social workers and is also an independent expert witness in the courts system. Jonathan holds a Certificate of Qualification in Social Work, an MA in Applied Social Studies from Brunel University, and an MSc in Violence, Conflict and Development from the School of Oriental and African Studies (SOAS).
---