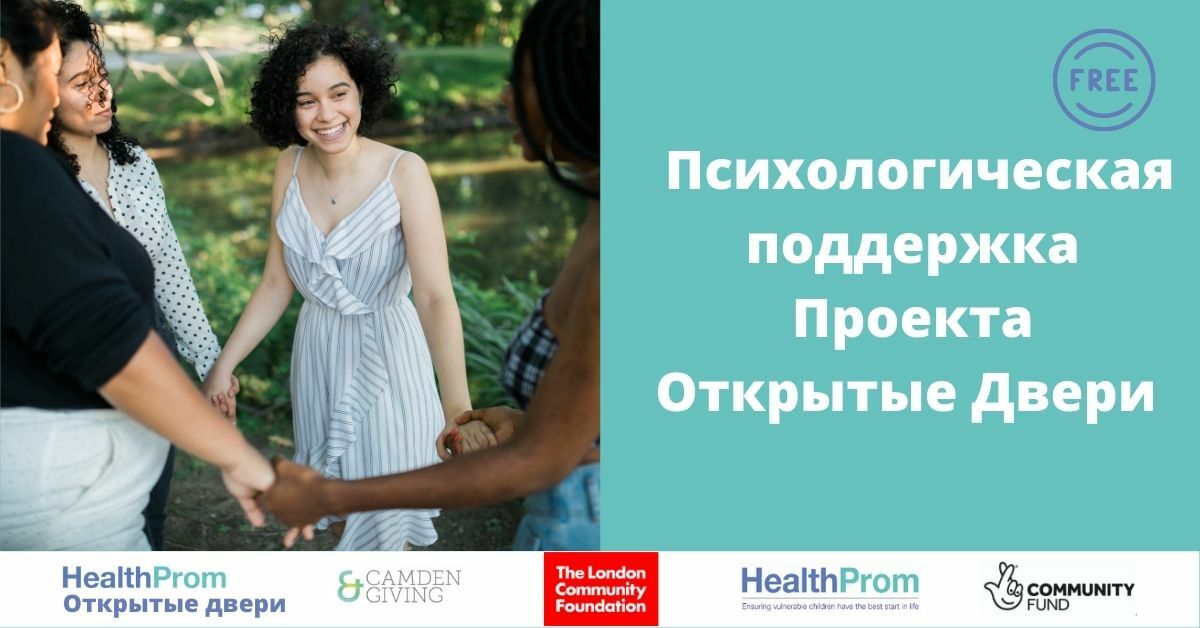 Psychological Counselling Group, Open Doors Project.
FAQs
We provide Psychological Counselling Groups with Counsellors to empower vulnerable women experiencing mental health problems. Our goal is to create a safe space for them where they can speak up, share their experience and get support and respect from professionals and peers. We believe that everyone should be treated fairly, positively, with respect and with the appreciation of their needs and circumstances.
The sessions are confidential, just as they would be in a one-to-one therapy session. Also, if a participant agrees to attend group therapy, we will ask a participant to sign the confidential statement where we ask not to disclose the information shared in a group
All Counsellors and Psychotherapists, whether in training or qualified, are registered with the professional accrediting body (such as UKCP, BACP, BPS, BPC, NCS) affiliated with their course/qualification.
All our councillors are Existential Psychotherapists and Psychoanalysts.
1. How many participants are in a group?
Our group therapy involves a small group of people (between seven and 12) and two therapists.

2. Are all our counselling services free?
We provide free psychological support groups run by qualified psychologists. There is no payment required or implied for participants. The Just Giving page is an opportunity for voluntary giving to support HealthProm's work and is in no way linked to any payment expected or implied for services rendered.

3. What information do we collect from the free psychological support groups participants?
As a part of the counselling process, we request the groups' participants to fill in an initial assessment form where we ask questions related to their mental health. The aim of completing a counselling assessment is to help participants and counsellors make an informed decision about beginning a counselling relationship. In addition, it is helpful for the counsellor to understand more about what is going on for an individual, and what the individual would like to achieve through counselling.
All information that is recorded on this form and everything that is discussed during the counselling groups will be kept in strict confidence. No information is shared with anyone. The only time a counsellor could share any information is if he/she becomes concerned that there is a serious risk of harm to an individual or to other people, or the individual needs hospitalisation. It will be always discussed with individuals before making a disclosure.

4. How do I ensure the quality of services?
All our services are provided by specialists who comply with the BPS professional guidelines and codes of ethics. However, HealthProm is not a registered mental health provider. However, we do follow a set and strict process to ensure every service is checked as being correct and appropriate. Our board of trustees and HealthProm team have the right to deny or remove any service if we are unhappy with the type of service is offered.

5. How do I make a complaint about Counselling Psychological Support at HealthProm?

If you are unhappy about anything to do with the Counselling Psychological Support or you have a concern about any service listed as a part of the Open Doors Project, please do get in touch either by emailing to [email protected] or make an official complain on the BPS https://www.bps.org.uk/contact-us/complaints.

6. How can my organisation partner with the Open Doors project? (for the organisations that would like to be involved)
Collaboration is key to us here at HealthProm and we want to work with as many organisations across the country to generate a truly consistent message around signposting to mental health services. Get in touch with us about how we can work in partnership at [email protected]