HealthProm seeks to provide comprehensive and when possible individualized support to Ukrainian refugees in London. Through housing, employment, and life support programs, we strive to help refugees overcome the unique challenges they face and thrive in their new communities.
Our organization provides a range of services, including social events, sports and exercise classes, mental health support, and practical workshops. We believe in the power of community, and our strong network allows us to foster a supportive atmosphere where everyone is welcome.
Our work is rooted in a deep historical and contemporary understanding of the obstacles Ukrainian refugees encounter when fleeing their homes due to the war. HealthProm is here to assist and empower refugees to rebuild their lives in the UK.
At HealthProm, we are committed to making a positive impact in the lives of Ukrainian refugees in London and throughout the UK. We offer a safe and inclusive space for everyone, and we welcome all who seek our support.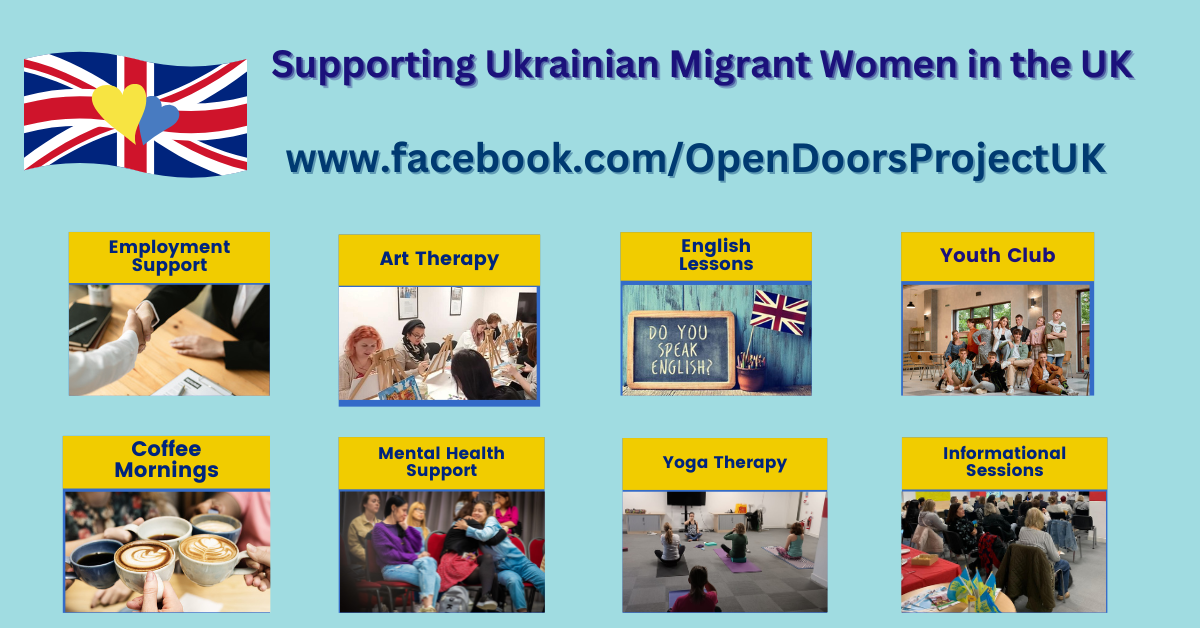 Our Funders
Islington Council
Google
National Lottery
Camden Giving
The Society of the Holy Child Jesus
Cloudsley
London Device Bank
Greene King
Central District Alliance Social and Community Fund