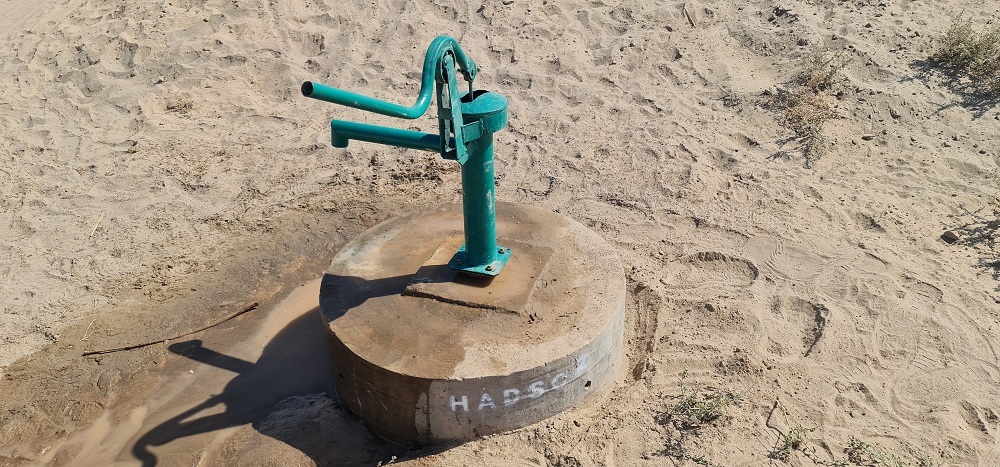 Our work on the ground in Afghanistan continues. With the help from T & J Meyer Family Foundation, we were recently able to partner with local organizations to dig 12 wells in and around the Kaldar region, where most of our work takes place.
Kaldar District, with a population of 22,548, has always lacked clean water, and people asked us to help dig wells for every village. The team of our Afghan partner, HADSO (Health for All Delivery and Service Organisation) carried out a survey of the water requirements of all 24 villages. They then decided with representatives of villages to dig wells in those villages which were in greatest need of clean drinking water. Wells were dug in or near 12 villages to below the water table and rings of precast concrete and pumps were installed. The wells were dug with two different designs, and this is the first time these methods were used in Kaldar.
In the near future, oral rehydration salts will be distributed to reduce child dehydration from diarrhea and vomiting arising from drinking infected water, which kills many children in the area.
Additionally, because drought caused crop failure in 2021, leading some smallholder families to eat their seed, we provided wheat seed to 500 smallholders in the district. The team first carried out a survey to select, with village representatives, the families most in need. They allocated 10 percent of the seed to people with disabilities, 10 percent to widows, and the rest to the remaining smallholders in most need. Each beneficiary received 42 Kilogram of wheat seed, enough to sow 2000 square meters.
We would like to thank our supporters and local partners for helping us carry out this vital work.