HealthProm has now been working to reduce maternal and under-5 mortality in remote mountain villages of Balkh Province for ten years.
By a fortunate series of developments, we have hit upon a model that works well to allow gains in mother and child health to become sustainable. Our work started in 2008 from the bottom up, beginning with village women's Safe Motherhood Groups and providing transport for women in labour to health centres or the distant hospital. We then saw that many babies were dying after weaning from drinking contaminated water. So we began to pipe spring water to villages. That, in combination with oral rehydration salts to treat gastroenteritis supplied by village Community Health Workers trained by the project, reduced child deaths dramatically.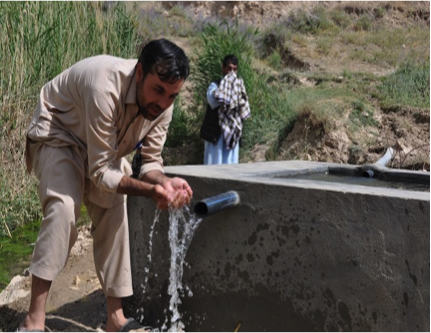 As a result of piping spring water into villages, they now had surplus water. This allowed us to begin to address nutrition, as malnutrition is another major contributor to child deaths in Afghanistan. We bought fruit tree saplings and seed for vegetable gardens, including for schools. Then there were surplus crops. With a grant from DFID, villagers built two large crop stores, which provide enormous value for money. All of this has improved local livelihoods to the point that most families are now able to pay for emergency transport of pregnant women by old local jeeps to health centres. We introduced a voucher system by which families gradually take over the cost of this transport. As a result of this and other interventions made possible through our project, maternal mortality in the last full year of the project was 11.3% of the national estimate.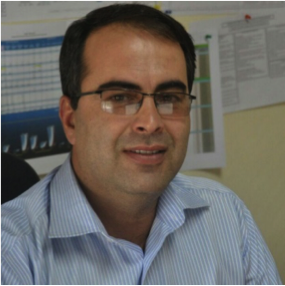 Working with very poor rural people, it has taken ten years to reach maximal sustainability, but they are now almost ready for us to withdraw. We have learned important lessons together and we want to make good use of those lessons elsewhere. The small, hard working and totally committed Afghan team have now formed their own NGO, HADSO, and it's time, with them as our partner, to start some new work in another district. Our work in Afghanistan is now at a watershed. That's a very suitable word because water underpins work to improve mother and child health and enables lasting results. It's now time to scale up and we have a new part-time manager, Ahmed Masood Amer, (right) in the UK to lead that. Masood brings a wealth of experience from work for many years, mostly in managing roles with the UN, in Afghanistan.